Sawpower Company Ltd
Since 2007, Sawpower Company has been supplying saw machines and saw blades for a range of cutting requirements including wood, metal, stone, glass, plastic and paper. It offers technical advice and blade sharpening services. The company also supplies a broad range of catering equipment with back-up services. They are the sole suppliers of Vulcan Catering Equipment. Sawpower also supply equipment and services, together with a vast range of smaller kitchen machinery and other items.
Engineering services
Sawpower are stockists of timber cutting products ranging from band saw blades for portable sawmills to TCT circular saws for furniture production, ensuring timber cutting is easy and safe. The company also stocks stone, ceramic and glass blades for cutting metal.
Since 2007 Sawpower has been supplying quality saw blades to the Zambian market. The company focuses on supply and technical advice, as well as sharpening and re-tipping services.
Metal cutting products
Sawpower supplies high quality Starrett and Eclipse blades. They also stock HSS circular cut-off machines. Their hacksaw blades and jig saw blades use Starrett's new, revolutionary 'bi-metal unique™' technology.
Band saw machines
High Speed Steel (HSS) circular cut-off saw machines
Hole saws, including for billet and sheet metal
High carbon band saw blades
Bi-metal band saw blades
Triple-chip saws for aluminium or non-ferrous metals
Specialist saws (on request) such as friction or segmented saws
Bi-metal and shatter-proof hacksaws 18-32 TPI and frames
Power saw blades
Jig saw blades
Eclipse engineering tools (on request)
Stone, ceramic and glass blades
Sawpower stock Carbide grit band saw blades, hacksaw blades, diamond hole saws and diamond
saws (segmented, continuous rim and grinding blades).
Stone and concrete cutting
Diamond saws, segmented and continuous rim
Core splitting saws
Core bits and dowels
Grinding and polishing equipment, and consumables
Machinery
Machine knives
Sawpower can supply most machine knives, from plastic re-processing granulator knives right up to guillotine knives
Sawpower services
Sawpower offers technical advice together with a range of support services:
Full re-tipping and sharpening service for Tungsten Carbide Tips (TCT) saws
Sharpening of most machine knives
Joining of band saw blades (up to 65mm wide)
Timber cutting products:
Narrow band saw for hard and soft wood
Wide band saws
CBN sharpening wheels
Tungsten Carbide Tipped (TCT) saws to any specification
Lucas, Peterson and other mobile mill saw blades
Plane knives
Bow saw blades
Hole saws
Jig saw blades
Spindle cutters (on request)
Abrasives including belts, disks and solid
Machinery (on request)
Other Sawpower products
Engineering tools including precision measurement tools
General purpose hole saws
Junior hack saws
Saw tooth setters and sharpeners
Reciprocating all purpose saw blades
Abrasives including paper, cloth, agglomerated stones and diamond wheels
Sawpower blade range
Glass
Ceramics
Paper
Plastic
Stone
Meat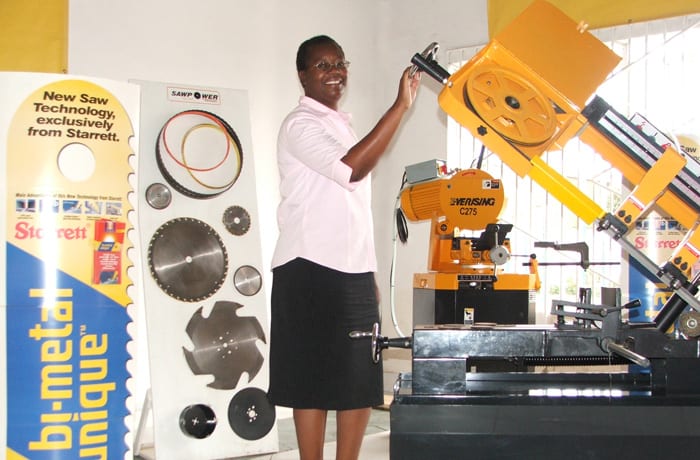 Sawpower Company Ltd · Engineering services
Hospitality supplies
Sawpower supplies industrial kitchens from concept right through to design, equipment supply and installation, as well as after-sales training, technical support and spares. They offer a full range of Vulcan Catering Equipment, backed up by trained service technicians.
Vulcan is the region's leading supplier of food preparation and service equipment. From concept to commissioning, Sawpower and Vulcan can take care of your new restaurant, hotel or lodge kitchen. They also supply refrigeration and cold rooms.
Kitting out of cold rooms and freezer rooms
Sawpower does not supply off-the-shelf units. Instead each cold room is professionally designed and specified according to the customer's requirements. All compressors, condensers and evaporators are individually specified according to the particular cold room requirement.
To ensure quality service Sawpower also offer:
Kitchen design consultation through Vulcan
Installation and commissioning of kitchen equipment
Spares
Sawpower product range:
Dishwashers
Sink Master™ food waste disposers
Racking, shelving and trolleys
OKTO butchery equipment (band saws, bowl-cutters and marinators)
Starrett and Sawpower butcher blades
Torrey Camlock meat cutting hand saws
Desmon™ professional refrigeration
Merchandisers
Cold and freezer rooms
1000s of kitchen 'smalls'
Other range of products:
Preparation counters, stainless steel tables and sinks
Vegetable preparation machines
Range cookers and fry-top griddles for gas or electric
Deep fat fryers and pressure fryers
Boiling pans and tilt pans
Salamanders and conveyor oven toasters
Rational™ combination steam ovens and self-cooking centre
Bain marie hot cupboards, food warming and display equipment
Alto Shaam™ food holding, heating and display equipment
Alto Shaam™ rotisseries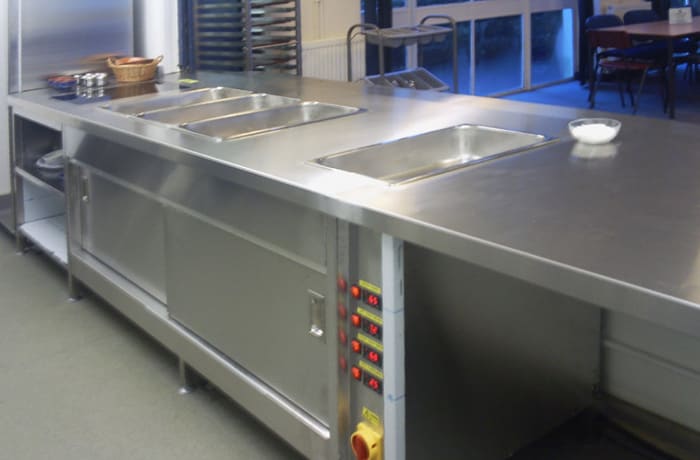 Sawpower Company Ltd · Hospitality supplies