Selected Supplies
Established in 2005, this company is one of the leading truck parts suppliers with an extensive range of spare parts, accessories and products to the trucking, mining, automotive, power generation, and yellow equipment industries in Zambia, Mozambique and Zimbabwe. Selected Supplies maintains a huge inventory of truck parts and accessories - Baldwin®, Caterpillar®, Cummins®, Detroit Diesel®, Eaton®, Fleetguard®, Freightliner® and Valvoline® to name a few - and ensures that it meets all its clients' needs. The company prides itself on the quality of the products on its shelves.
Truck and Bus parts
Selected Supplies stocks and supplies a broad range of spare parts and accessories for various makes and models of heavy-duty vehicles. All products offered meet or exceed OEM (original equipment manufacturer) specifications for quality, fit and finish and are backed by a warranty.
Selected Supplies possesses vast experience in sourcing and supplying products related to its target industries. The company can assist its clients in the procurement of non-stock items for bulk delivery.
Selected Supplies offers:
Baldwin® filters
Brake linings for heavy-duty trucks and trailers
Caterpillar engine parts
Cummins® engine parts
Detroit Diesel® engine parts
Eaton® gearbox kits and clutches for all trucks
Freightliner
Fleetguard® and Cummins® filters
Freightliner® parts
International, Volvo, Scania, DAF, MAN
Mercedes mbe4000 engine parts
SA specification trailer parts and accessories
Valvoline® lubricants, greases, and fluids
Various top aftermarket equivalents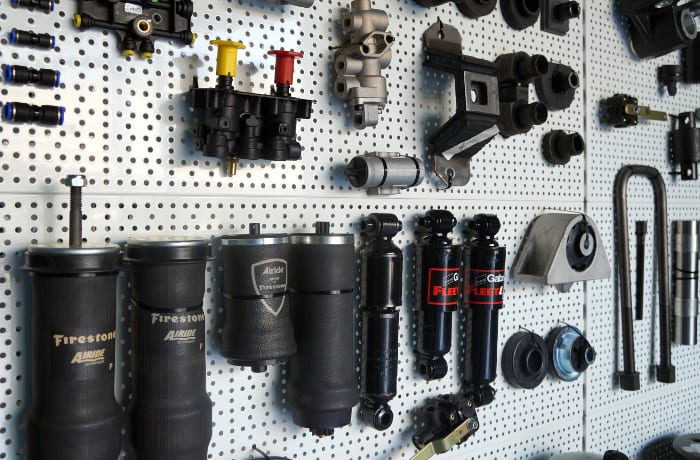 Selected Supplies · Truck and Bus parts
Power generation
Selected Supplies is an official retailer of Firman power generation equipment and accessories including diesel and alternative-fueled electrical generator sets (2.5 to 2,700 kW), alternators (0.6 KVA to 30,000 KVA), transfer switches (40 amps to 3,000 amps), as well as paralleling switch gears and generator set controls.
Selected Supplies provides Firman power generation systems, components, and services in standby power, distributed power generation, as well as auxiliary power in mobile applications to meet the needs of various customers. The company is able to offer power generation solutions that are tailored to meet its clients' specific needs.
Power generation solutions
Standby and prime power systems – Residential or light commercial solutions that protect users from the serious consequences of losing power. The system pays for itself in as little as one outage.
Commercial industrial solutions – From project designing to installation, Selected Supplies as a Firman retailer has been distributing a broad spectrum of reliable power solutions to various industries in Zambia.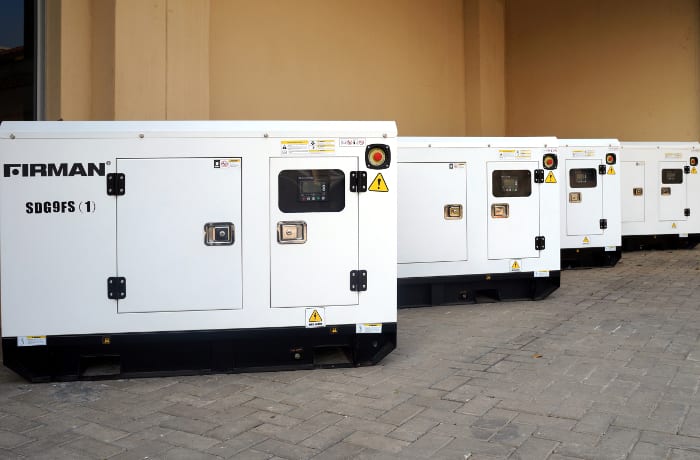 Selected Supplies · Power generation
Light commercial vehicle parts
This company offers Nordex and Powertrac tyres, as well as Energizer batteries. Selected Supplies is committed to providing tyres and batteries that are reliable and durable. The company's range of products are ideal for customers that are price-conscious but will not compromise on quality or performance.
Selected Supplies is a major distributor of:
Nordex tyres
Selected Supplies offers an attractive and broad range of Nordexx tyres for passenger and commercial vehicles. Nordexx is an internationally acclaimed brand offering the utmost level of customer satisfaction, exceeding all modern consumer expectations owing to its state-of-the-art technology.
Powertrac tyres
An alternative to big brand tyres. They are made to produce low carbon and low noise while providing comfort, reliability, and safety on and off the road. Find a Powertrac tyre designed with the features you need, and get it at a great price.
Batteries
Selected Supplies offers a variety of Energizer batteries for a diverse range of passenger and commercial vehicles.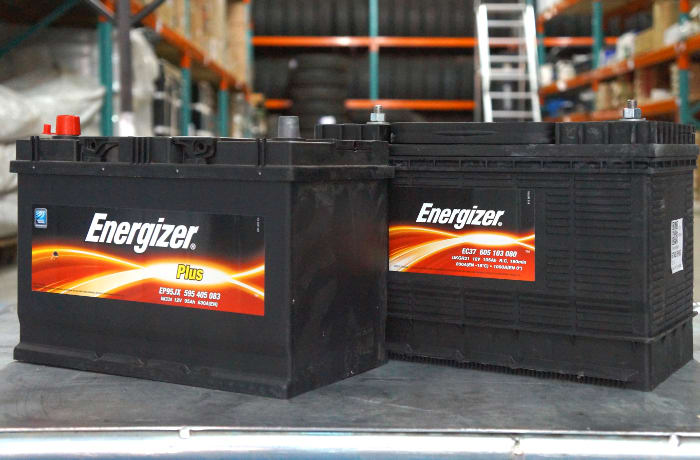 Selected Supplies · Light commercial vehicle parts