Shamba Lodge
Shamba Lodge offers guests true hospitality and a home away from home amidst the flurry of one of Zambia's busiest cities. The lodge provides services that include accommodation, casual dining and conference venues. With its world-class conference facilities, Shamba Lodge has become one of the business destinations of choice for travelling executives. The conference centre offers state-of-the-art function rooms for all conference and business meetings.
Lodge
Shamba Lodge is famed for its warm and inviting hospitality. Each of the spacious air-conditioned suites is exquisitely appointed, featuring elegant décor. Its kitchen caters to all tastes and dietary requirements. Guests are encouraged to relax in the beautiful outdoor area overlooking the luxury swimming pool.
Shamba Lodge has 22 rooms available and takes great care of the surroundings and gardens. Mornings are filled with birdsong. The outdoor seating area, near the calming blue swimming pool, is an ideal setting to prepare for the day ahead or rest after a hard day's work.
Facilities include
Family/VIP rooms
Twin rooms
Deluxe rooms
Wi-Fi
Secure car park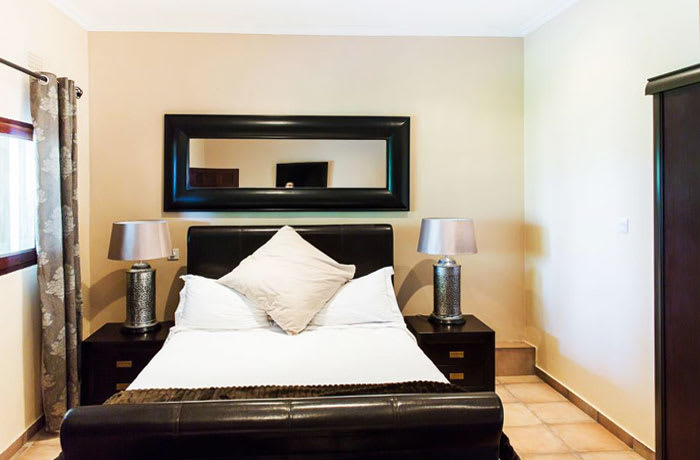 Shamba Lodge · Lodge
Casual dining restaurant
Shamba Lodge's restaurant offers an exotic atmosphere in a peaceful setting. The comprehensive menu offers the best local and international cuisines. The restaurant also caters for vegetarians. And for those looking for a healthier dining experience, the special selection of food makes this the place to be.
In Shamba Lodge's elegant dining setting, you can enjoy a meal seated outdoors on the charming lower terrace. The restaurant offers a diverse range of international dishes and traditional meals. The restaurant aims to exceed expectations by serving fresh flavours in an indoor or outdoor setting. Bask in the sun with a cocktail in hand, or have a snack after a long swim. The bar features a variety of drinks and light meals near the swimming pool.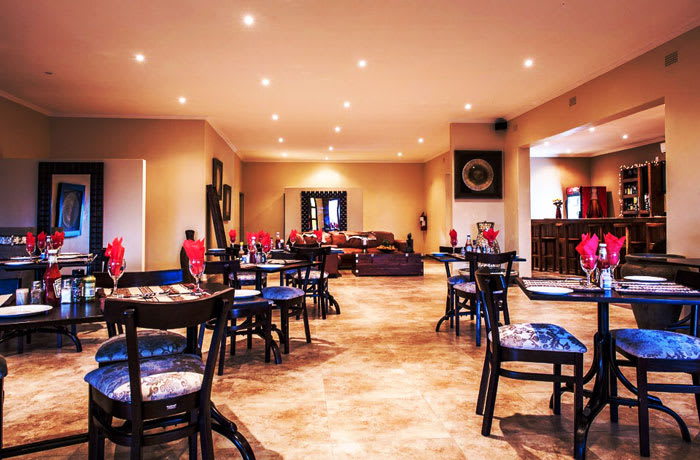 Shamba Lodge · Casual dining restaurant
Conference venue
Shamba Lodge offers a first-class, exclusive conference and business centres that are suitable for all your business needs. The lodge offers an unrivalled choice of executive suites, global connectivity, conference-planning proficiency, and product launch expertise at its high-profile, international corporate events venue.
Shamba Lodge's conferencing service offers ultimate flexibility as a conference venue and professional meeting space. The conferencing team are available to offer event-related support that includes venue design and layout, catering, technical support and on-site accommodation. The conference centre comes fully equipped with projector, screens, and white board for all conference or training requirements.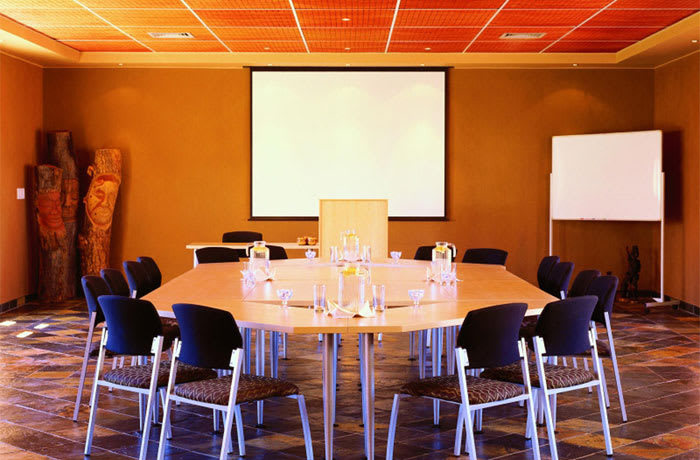 Shamba Lodge · Conference venue