Signwave Printing Ltd
Signwave Printing specialises in graphic design, printing and outdoor branding using state-of-the-art equipment. The company carries out billboard fabrication and installation, and branding of merchandise and vehicles. It also offers vinyl printing and cutting, and flex printing, for pop-ups and front and backlit signs. Over the years, it has worked with a number of reputable organisations. Signwave Printing services are available 6 days a week and the company prides itself on its quick turnaround.
Multimedia and Advertising
Signwave Printing is run by a highly dedicated team whose focus is on providing quick turnaround time, quality workmanship and customer satisfaction, all at competitive prices. Their product range include: flex banners, display stands, gazebo print, T-shirts print, vehicle graphics, lightboxes and general branding.
Signwave Printing services include: Billboards Fabrication and installation of billboards Flex banners Printing on flex, with finishings such as eyelets Display stands Printing of pull up and roller banners, X-stand banners and sandwich metal boards – all in a range of types and sizes Gazebo and T-shirt print Branding of gazebos and printing of T-shirts Vehicle graphics Graphic printing on cars and other vehicles Lightboxes Printing services for light boxes – ideal for advertising General Branding Quality branding of any kind, including vehicle branding Signwave Printing products
Flex banners
Display stands
Gazebo and T-shirt print
Vehicle graphics
Lightboxes
Branded merchandise
Some of Signwave Printing's corporate clients:
Multichoice Zambia
Zambia Railways Ltd
Unifinance Bureau De Change Ltd
ZANACO
Bank ABC
Ecobank
Dulux
Saro Agro
MTN
KFC
Iconnect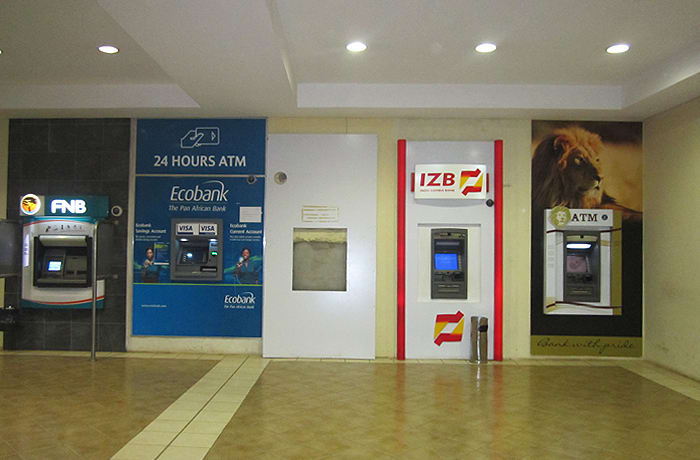 Signwave Printing Ltd · Multimedia and Advertising