Suma Systems
Suma Systems is a multi-platform consultancy company that specialises in media, public relations, event management and corporate communication, with a desire to fulfil the needs of the vibrant Zambian population and business domain. Suma Systems publishes two monthly magazines; This Is Zambia which is a trade and investment publication and Solwezi Today which highlights developments and trends in business and commerce, with a slant towards North-Western Province.
Contact details
Suma Systems has not updated their information in over a year and these details might be out of date.
Printing and Publishing
This company publishes two magazines namely This Is Zambia and Solwezi Today which have a nationwide reach and a presence in centres of commerce and industry across various sectors. Suma Systems focuses on offering coherent and user-friendly information that appeals to investors and other publics of all definitions.
Suma Systems' publications This is Zambia trade and investment magazine
A trade and investment monthly publication that provides news and information for all kinds of readers including international and domestic investors. The publication offers corporate bodies a foothold as it serves to unfold and unpack those vital but often complex issues in the trade, investment, fiscal and other arenas; bringing news readers can use or act on. All the covers for This Is Zambia magazine are printed on 300gsm Matt paper laminated and Spot UV on cover and inside text on 170gsm Matt paper.
Solwezi Today
Crowned the Best Corporate Publication in Zambia by the Zambia Public Relations Association (ZAPRA) for 2015 and 2016, this is a highly regarded corporate publication which holds an important position in the media industry. All the covers for this magazine are printed on 300gsm Art Glossy and inside text on 170gsm Art Glossy.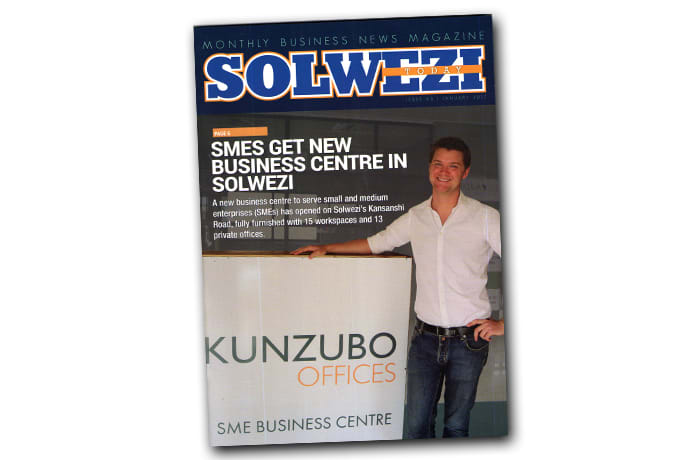 Suma Systems · Printing and Publishing
Marketing and PR
Suma Systems offers a full range of marketing and public relations services that are tailored to help companies create relationships and effectively engage with their clients. Suma is committed to providing the best in communications strategy to its clients so they can achieve their business and communication objectives.
Having many years of experience in marketing and public relations, Suma Systems understands each client's communications goals. The company is able to design customised strategies that cover various integrated components. Suma Systems' team focuses on providing creative and effective solutions to all marketing and public relations needs, as well as generating unprecedented results that directly support its clients' business objectives. All services offered by this company are focused on their clients' success.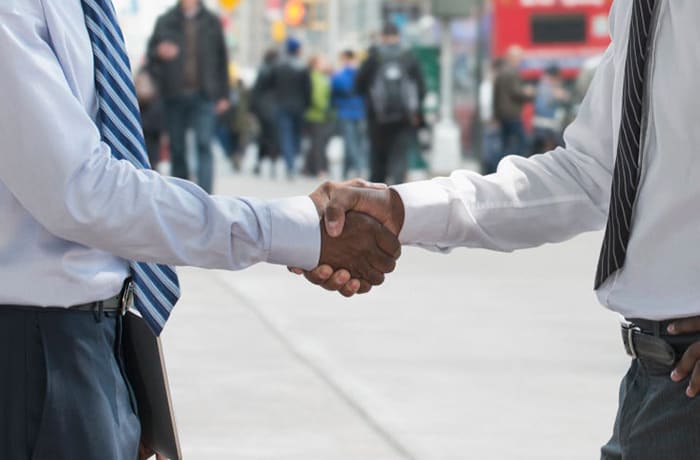 Suma Systems · Marketing and PR
Multimedia and Advertising
As publishers of two monthly magazines (This Is Zambia and Solwezi Today), Sumu Systems provides result oriented advertising services in its publications. Their magazines cut across the Zambian business readership at 50,000 persons per month, giving advertising clients optimal visibility and exposure.
Suma Systems' circulation covers all places of work including government, corporate, community development arena, Zambian missions abroad, foreign missions and homes in Zambia. This alone makes it possible for its clients' business undertaking to reposition at various levels and in numerous spheres. Their publications are distributed free (without consumer price) across the corporate world in Zambia and beyond.
Facts and demographicsThe following briefly form the demographics of This is Zambia and Solwezi Today magazines:
60 percent are male readers
40 percent are female readers
70 percent are aged between 18 and 49
60 percent of the magazines are taken off the selected domestic planes and from hotel rooms
Their readership for both magazines include middle to senior management with students and families comprising an important demographic that the magazines consistently reach.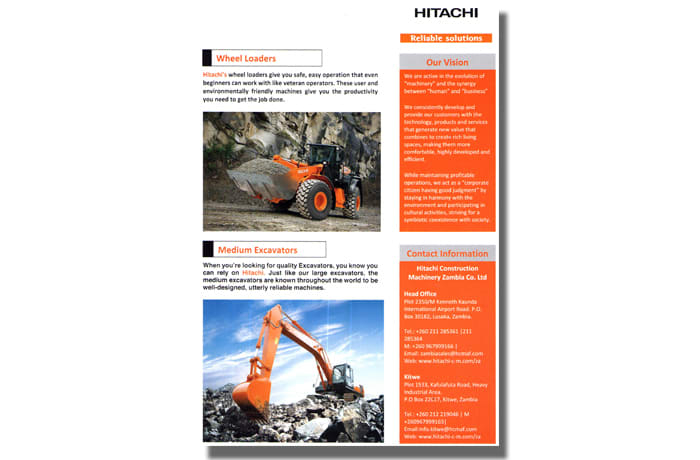 Suma Systems · Multimedia and Advertising