Umran Construction Ltd
This is a multi-faceted residential and commercial construction company that delivers unmatched construction services to its customers. With mother companies in Turkey, Umran Construction has acquired vast experience in the construction sector. Prime Villas, a brand of Umran Construction offers exclusive real estate services with beautiful villas set in a high-class part of Lusaka, away from city noise but right in the center and in a lush green environment.
Residential property
With 12 houses, Prime Villas is conveniently set in close proximity to the president's residence, consulates, government departments, trade centers, hospitals, shopping malls, a golf club, gyms and exclusive educational institutions. Each villa is designed and positioned to benefit from the sun to provide adequate natural lighting.
Prime Villas offers houses that come in two layouts namely – Orchid and Jasmine. The Orchid layout has five bedrooms with a total area of 458.65 m2 while the Jasmine has four bedrooms and a total area of 349,79 m2. Prime Villas provides a relaxed and peaceful environment in its high standard living space, where families and neighbours can spend quality time together. The Villa offers a wide selection of amenities that include: Cafè – this area is perfect for welcoming guests, hosting small parties or interacting with neighbours. Multi-purpose hall – watch movies or play games with your children Swimming pool – relax with your family and neighbours in the pool Sauna and steam room – pamper yourself, and allow your body and soul to cope with fatigue of the day. Gym – acknowledging that your health is important, Prime Villas residents may keep fit in the onsite sports facility. 24/7 professional security – this includes controlled vehicle and pedestrian entrance-exit system. Prime Villas ensures your family and beloved ones are safe day and night.
Umran Construction Ltd · Residential property
Building contractors
Umran Construction applies intelligence, knowledge and technology to offer innovations that cover a broad spectrum of construction needs. This company undertakes works for contractorship and real estate development of projects including public buildings, road, bridge, office, houses, shopping centers and cultural centers.
Umran Construction employs only the highest-skilled craftsmen, using the very best tools and materials. The company has created a reputation for achieving a high-level of client satisfaction by always delivering quality projects on time. Umran Construction works closely and communicates with its clients to make sure that they are satisfied in all phases of the construction process. As the project progresses, this company helps its clients choose the best materials. Umran Construction is committed to provide customers with quality building services that go beyond their expectations.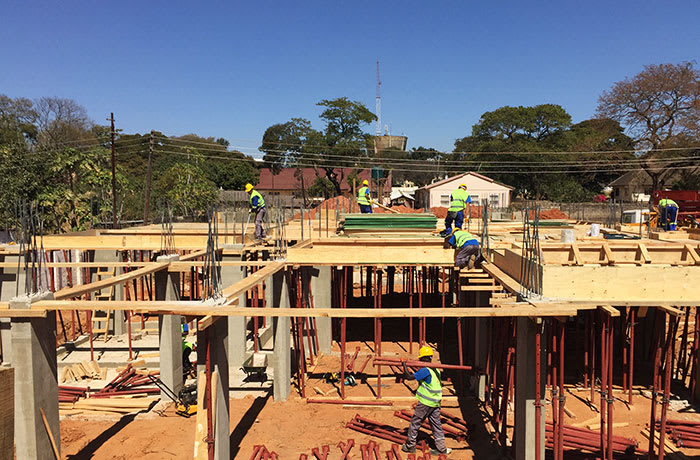 Umran Construction Ltd · Building contractors