Vehicle Portal
This company believes in getting more out of your vehicle and that unused hours should not go to waste. Vehicle Portal is an online market place that enables ordinary people from the public throughout Zambia to list their vehicles for hire. As a vehicle owner, this is a great way to make some extra money on your idle car. For customers, this is a great platform for finding a choice of vehicles to hire. Vehicle Portal has vehicles on offer ranging from luxury cars and sedans to 4x4 SUVs, 4x4 double cabs and minibuses.
Car rentals
Vehicle Portal only lists and makes available vehicles in great condition with guaranteed hire quality. All vehicles are comprehensively insured. The company believes that sharing our vehicles within our community helps tackle various challenges such as car over-population, traffic jams, parking limitations and pollution.
As a vehicle owner, earn at least ZMW5,000 per month renting out your car. Vehicle Portal will also provide comprehensive insurance on your car, giving you peace of mind. The company will screen every renting customer to ensure that your car is safe. If you're a vehicle owner looking to rent out your car, click here to list.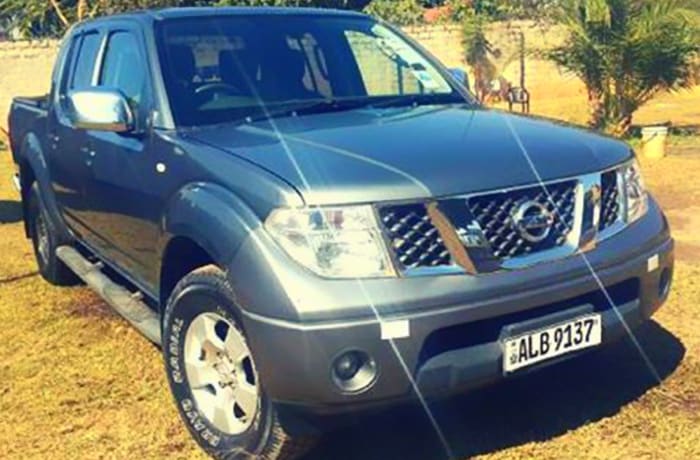 Vehicle Portal · Car rentals
eShopping
For your convenience, Vehicle Portal provides an easy and reliable online car rental service. The company offers an array of vehicles to meet various needs. Vehicle Portal fully maintains and services its fleet to the highest standard possible. And when you rent a vehicle from their site, you are guaranteed a highly competitive rate.
As a customer this is how the vehicle portal works:
Browse through their wide choice of vehicles from the community here
Book vehicle here and pay online, at the Vehicle Portal offices or at one of their payment partners
Pick up vehicle from Vehicle Portal office or any place at your convenience (by arrangement)
After end of hire, drop off vehicle at the Vehicle Portal offices or any other place of your choice (by arrangement)
Although it is highly unlikely that the vehicle you hire will break down, Vehicle Portal provide 24/7 roadside assistance - for extra peace of mind.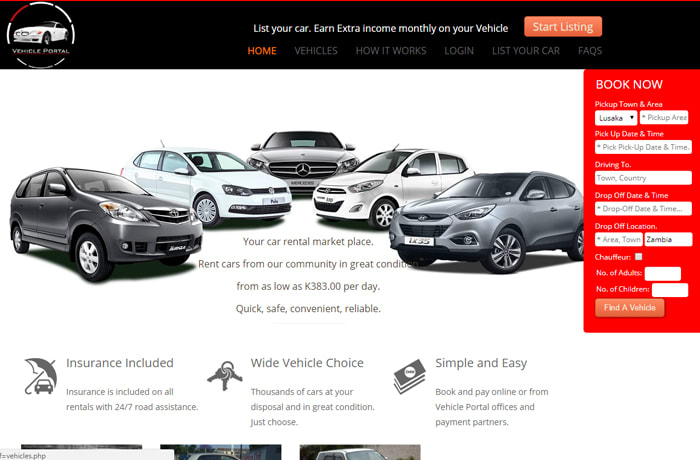 Vehicle Portal · eShopping