Yamene Naks Investments Ltd
Using state of the art technologies, this company manufactures and distributes the crispiest, tastiest and most affordable corn naks, puffs and crazy corn. Yamene Naks Investments takes all hygiene factors very seriously, ensuring that production of its products is done in a clean environment. As a result of their continuous innovation and experience in the industry, this company ensures that it produces a superior product that is distributed countrywide through agents and wholesalers.
Processing and Distribution
Yamene Naks Investments is one of the prominent producers of tasty corn naks and puffs in Zambia. Their snacks come in a number of flavours that include cheese, fruit chutney, chicken, tomato and BBQ beef. Yamene Naks Investments uses state of the art machinery that uses revolutionary technology, their snacks are baked and not fried.
Yamene Naks Investments' range of corn naks and puffs are made from the finest quality ingredients and prepared through a fully automated production line, creating a unique and superior taste. The company adheres to strict quality systems and is committed to the continuous improvement of its products. Their packaging comes in 20g packs which are properly labelled and sealed to give their consumers exactly what they have longed for - products with quality and an extended shelf life.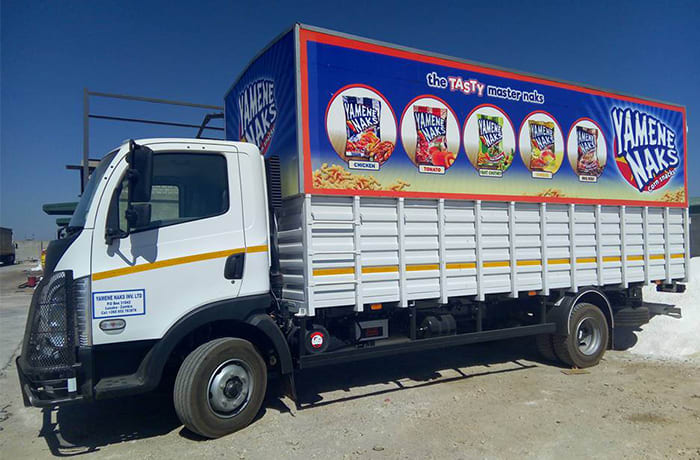 Yamene Naks Investments Ltd · Processing and Distribution
Food
With a fleet of vehicles, Yamene Naks Investments has the capacity to distribute its range of corn naks and puffs throughout Zambia. The company is committed to provide its customers with the highest quality products. Yamene Naks Investments ensures that all products are delivered on-time always.
Yamene Naks Investments' distribution approach is done through a chain of well selected agents who are tasked to spread the company's range of products through their assigned areas of operations. To earn the loyalty of its customers, Yamene Naks Investments provides excellent service and responsiveness to its customers' needs. The company assures consistency, reliability and dependability.
Owing to Yamene Naks Investments' expertise in snacks, they are offering excellent quality variety of puff snacks in tomato ketchup, chicken, cheese and fruit chutney flavours. These snacks are in great demand for their yummy taste and long shelf life. The offered snacks are processed under the most hygienic environment using quality assured ingredients and advanced machines.
Mouth watering taste
Easy digestion
Crispiness
Rich flavor
Corn puffs have a range of names: cheese balls, corn curls, wotsits, puffed corn or cheese curls. They are made from corn dough. The manufacturing process sees heat extruded through a die tool that forms a shape from the corn dough.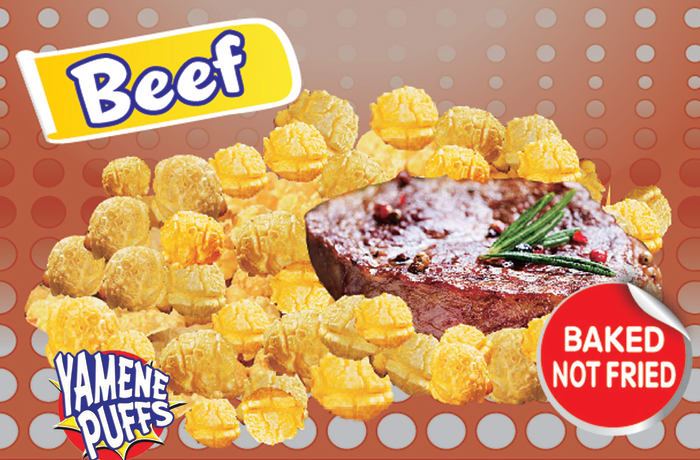 Yamene Naks Investments Ltd · Food