Young & Rubicam (Y&R) Lusaka
A leading full-service advertising agency in Zambia and part of one of the world's most successful and awarded agencies, VMLY&R. Young & Rubicam's (Y&R) roots are steeped in local culture and have been a part of the fabric of the local communication industry for over 30 years. They have worked on many famous local, regional and global brands and have developed some of Zambia's most successful advertising campaigns and brand propositions. Y&R Lusaka has been named Most Creative Agency in Zambia 2012 & 2017 – Zambia Institute of Marketing and runner up 2013, 2015 & 2018.
Contact details
Young & Rubicam (Y&R) Lusaka has not updated their information in over a year and these details might be out of date.
Marketing and PR
Young & Rubicam (Y&R) Lusaka is a full service creative team that produces strategically sound, cut-through work that can be applied to any medium. They company taps into real cultural and consumer insights to produce work that rewards your customers with emotional brand engagement.
Young & Rubicam (Y&R) Lusaka never forget though, that the aim of all the work they do is to increase your brand equity and untimely your businesses sales and performance.
Y&R Lusaka has broad experience across all major categories having worked on some of the most iconic local and international brands. They have created some of the most famous ad campaigns in Zambia over the years.
Leadership
Peter Armstrong
CEO – Head of Strategy
30 years with Y&R Zambia
Born and educated in Zambia – UNZA
Masters Degree in Communication
Copywriter at heart
ZIM lifetime achievement award
Kenneth Fundafunda
Group Creative Director
20 years veteran with Y&R Lusaka
Trained by Y&R Africa
Masters Degree in Marketing
Heading; Better by Design
Raymond Phiri
General Manager - Operations
Former Deloitte auditor
Fully ACCA qualified
Runs finance and media operations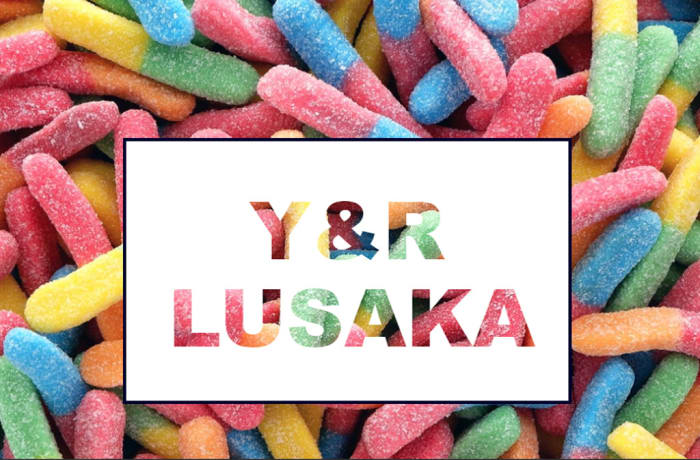 Young & Rubicam (Y&R) Lusaka · Marketing and PR
Multimedia and Advertising
Young & Rubicam (Y&R) Lusaka regards this as the foundation of every project that they work on. From the onset, they agree on measurable objectives that focus their thinking on positive business results.
Models used by Young & Rubicam (Y&R) Lusaka
OCTA - an insight driven and customer centric model that helps them achieve clear focused thinking from the get-go.
4C's - their tried and trusted consumer segmentation model that allows them to unpack and understand consumer attitudes and behaviour. The company matches these metrics to your target markets product category. This allows it to create work that rings true with consumers.
Media and investment management optimisation - supports all of their communication planning to ensure your brand engagement happens in the right environment, at the right time and for the best price.
Young & Rubicam (Y&R) Lusaka · Multimedia and Advertising
Design services
Young & Rubicam (Y&R) Lusaka offers professional website design and management, mobile applications development, complete social media management analysis and reporting, digital online and mobile media buying, content production and development, on line competition management including voting and results compilation as well as digital customer relationship marketing and loyalty programmes.
When it comes to digital, Young & Rubicam (Y&R) Lusaka are fast building a full digital capability. Their personalised design solutions deliver lasting enhancements across various digital platforms.
Y&R's team of designers are creative. They work with content strategists, project managers and developers to create interactive experiences that engage, inform and call for action from your target audiences.
When you engage Y&R for your digital design services, your targeted audiences will certainly feel a connection with your brand. Get in touch today and find out more about their services.
Young & Rubicam (Y&R) Lusaka · Design services