Zambian Fertilizers Ltd
Established in 2004 and a subsidiary of ETG, Zambian Fertilizers specialises in blended fertilisers which incorporate 9 vital nutrients for most soil types. Unlike other producers, the company adds organic content to its fertilisers to assist in restoring and maintaining micro-organism populations and improving soil structure. This facilitates more efficient absorption of chemical based nutrients by plants. For example, their Compound D is 30% organic content. The company also supplies Kynoch and Falcon fertilizers.
Fertilisers
Zambian Fertilizers produces quality fertiliser products using improved technology. This company provides good customer service and an efficient delivery service. An in house agronomist can provide customers with professional advice and application guidelines. The company conducts regular fertiliser trials across Zambia.
As one of leading suppliers and distributors of agriculture input commodities, Zambian Fertilizers has a wide distribution network that covers most parts of the Zambia. The company has set up depots in 23+ locations throughout the country. With a supply chain covered from Southern, Lusaka, Central, Copperbelt, Eastern and Northern provinces with each province having not less than 3 depots where their products and services are accessible to any farmers in need. The company's chain of service distribution makes it easier for small scale farmers to obtain not only products but extension services as well for it has a team of officers ready and mobile to meet up any farmer needing their assistance. Product development and partnerships Currently Zambian Fertilizers has developed blending, granulating and pelletising facilities at its plant in the light industrial area in Lusaka. The company uses its organic filler and granulated lime to enhance their popular fertilisers such as Comp D. These products have been developed for both commercial and small scale farmers. Zambian Fertilizers is the only company in Zambia that produces and sells these kind of fertilisers. The company has partnered with technical and outreach support organisations such as Musika and ZNFU to enable them to reach different farming communities. Production and distribution process Zambian Fertilizers imports its basic raw materials via Durban, Richards Bay, Beira and Dar es Salaam. These are carefully blended to produce fertilisers that suit specific crops and soil types. The product is blended at its Lusaka factory and packaged into well marked and laminated polypropylene bags in a range of sizes – 5kg, 10kg, 25kg and 50 kg. It is then distributed by road to clients throughout the country. Environmental issues Zambian Fertilizers markets a range of new products to meet increasing environmental demands. These include fertilisers that release nutrients and prevent nitrogen volitisation and leaching into the sub soil. This new range prevents chemicals from seeping into the water table and surrounding environment. Soil restoration components The organic content in the fertilisers assists in restoring micro-organism populations and improving the structure of the soil. This facilitates more efficient absorption of chemical based nutrients by plants. This factor contributes to the sustainability of agriculture and gives Zambian Fertilizers its marketing edge. The company carries out field trials with agricultural training institutions. Neem-coated Urea The latest addition to Zambian Fertilizers' product range is Neem-coated Urea. The effect of the neem coating is to reduce volitisation and leaching of nitrogen. The neem coating also serves as a deterrent to soil borne pests like nematodes.Zambian Fertilizers key information
Compound D contains 30% organic content
Neem-coated Urea is now available
Fertilisers are packaged in 5kg, 10kg, 25kg and 50kg
Good customer service
On-time efficient deliveries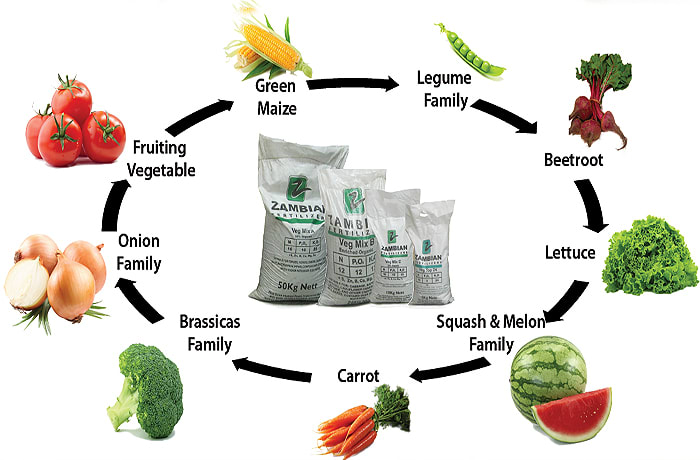 Zambian Fertilizers Ltd · Fertilisers