Galito's
Galito's mission is to "rule the roost", against all odds, and win customers by offering them an honest down-to-earth meal they can trust. Their chicken is flame grilled and marinated with only natural ingredients. Their traditional marinade is infused with select herbs and spices. Slowly marinated for at least 24 hours, flame grilled to perfection and served to order, Galito's is the healthiest, tastiest flame-grilled chicken in town.
Take away restaurant
Galitos offers chicken that is marinated and then flame grilled and can be ordered in a variety of portion sizes. Other offers include burgers, small finger foods and wraps. All meals are generally accompanied by chips but can also be had with coleslaw and/or bread rolls.
Galitos meals offer great flavour and a relaxed dining experience with either a sit down meal or a take away option. Galitos is an affordable option for families and individuals who want something that is available fairly quickly and is tasty.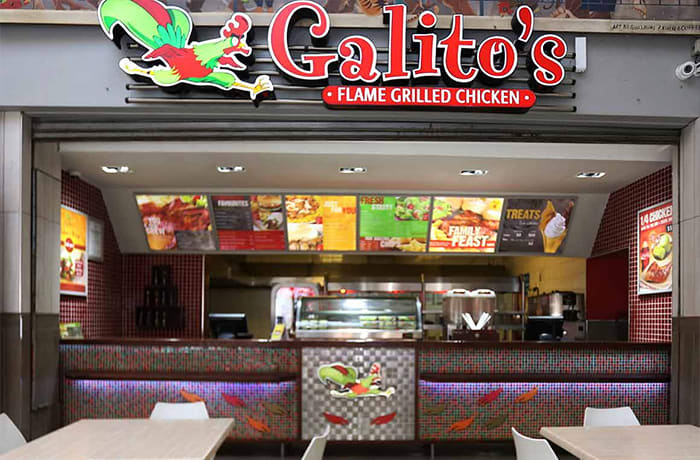 Galito's · Take away restaurant