Hitech Logistics Ltd
Incorporated in 2013, this company offers customs clearing and forwarding services to importers and exporters. It covers all Zambia's strategic borders, through its own offices and a network of established partners. Hitech Logistics can also provide transport logistics, freight consultancy services, a duty drawback scheme, and bond licensing with ZRA. It has a varied portfolio of local and international companies using its services.
Freight and forwarding
With a passion for quality and personal attention to detail, Hitech Logistics offers competitive and reliable rates for freighting services, as well as a freight consultancy service, customs clearing, a duty drawback scheme, consolidations and bond licensing with ZRA.
Hitech Logistics is well-positioned for importation and export of goods within the mining sector. With its network of partners throughout Zambia and the region, this company is well equipped to handle your transport needs efficiently and in a professional manner. Hitech Logistics is a Zambian company situated in Chamba Valley, Lusaka with offices in Lusaka, Chirundu, Nakonde and Livingstone. It is fully represented by sister companies at other strategic borders. This company has established partnerships with highly reputable companies for the purpose of port clearing, consolidations, and transportation of shipments to and from Zambia. It has an agency agreement with Euro Services of Tanzania at Dar Es Salaam port — for port clearance and sea freight services from Europe and Asia. For shipments into Zambia via Dubai, Hitech Logistics has an agency agreement with Geodis Wilson. It also has an agency agreement with BP Freight of South Africa for consolidations into Zambia. Range of services To provide an effective transport logistics service, Hitech Logistics work closely with a number of transporters from Zambia, Zimbabwe, Tanzania and South Africa. For any given load, the company will nominate the most suitable transporter. They are also happy to organise forwarding of shipments in transit by air or road, and short or long term warehousing. It can handle vehicle importation from the port to a client's door. Hitech Logistics has experience in handling major international mine projects such as importing of raw materials and plant equipment into Zambia, and the transportation of minerals in general. For example, it works closely with Bertling Logistics DRC, moving copper and cobalt from DRC to Johannesburg. Hitech Logistics can implement export orders, consolidations and project shipments. Their team will also help with the submission of tax returns and VAT claims.Hitech Logistics key information
A passion for quality and detail
Customs clearing
Shipments in transit by air and road
Exports and imports
Warehousing
Freight consultancy
Transport logistics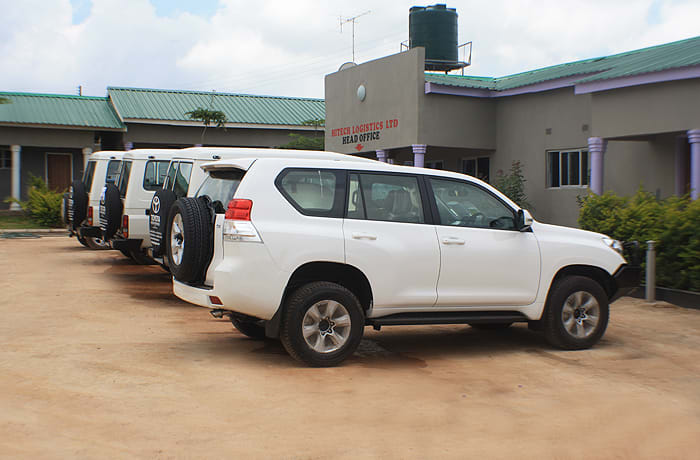 Hitech Logistics Ltd · Freight and forwarding