Mika Hotel Kabulonga
Located in the heart of Lusaka's Kabulonga residential area, this smart hotel is situated 25 km from the Kenneth Kaunda International Airport. Mika Hotel Kabulonga is a cosy boutique hotel ideal for business travellers, tourists and families alike. This hotel is part of the Mika Hotels Group, which prides itself in providing comfort and quality at affordable rates. Mika Hotel Kabulonga offers accommodation, conference and banqueting, a restaurant and bar, gym and swimming pool.
Hotel
Mika Hotel Kabulonga offers a range of accommodation options in the peaceful Lusaka suburb of Kabulonga: A choice of 46 comfortable rooms and suites – 40 standard double rooms, 4 standard twin rooms and 2 executive suites with living room, kitchenette, shower and jacuzzi, breakfast is included in the room rate.
Mika Hotel is just 25 km from Lusaka's Kenneth Kaunda International Airport. Airport transfers can be booked and it provides a concierge service.
Mika Hotel Kabulonga rooms have:
En-suite bathrooms with hot showers
Air-conditioned
Room service
Wheel chair access
Tea and coffee making facilities
Mini fridge
Free Wi-Fi
In-house laundry services
24 hour security
Non smoking rooms available
Day guests are welcome to enjoy a relaxing day in the beautifully landscaped gardens or cool off by the pool. A well-stocked bar is available with live entertainment on selected nights. Mika Hotel has a fully featured gym with sauna, steam bath and fitness trainers.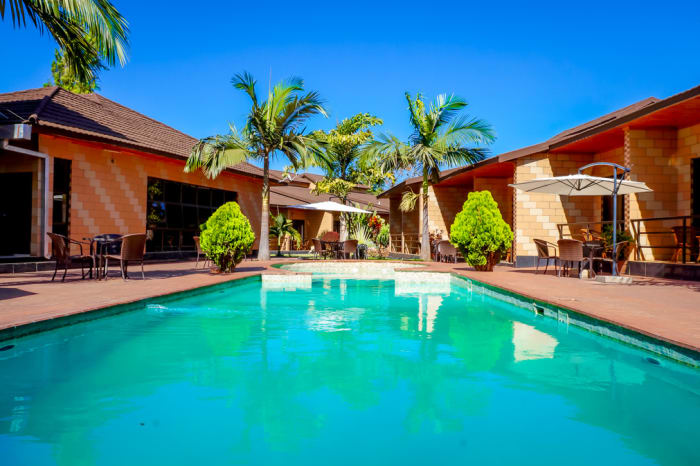 Mika Hotel Kabulonga · Hotel
Fine dining restaurant
The stylish Milile restaurant at Mika Hotel Kabulonga provides a wide selection of local and international delicacies, served by well-trained and friendly staff. Meals at the restaurant are prepared fresh by gourmet chefs and diners are taken on a culinary journey of tasty meals.
The restaurant has regular themed nights from 18:30 – 22:00 hrs.
Mika Bar
The bar is the perfect spot to unwind after a day's work. It offers guests cocktails, pre-dinner drinks and quiet nightcaps before retiring to the comfort of their hotel room. For sports lovers, the bar offers live Super Sport matches.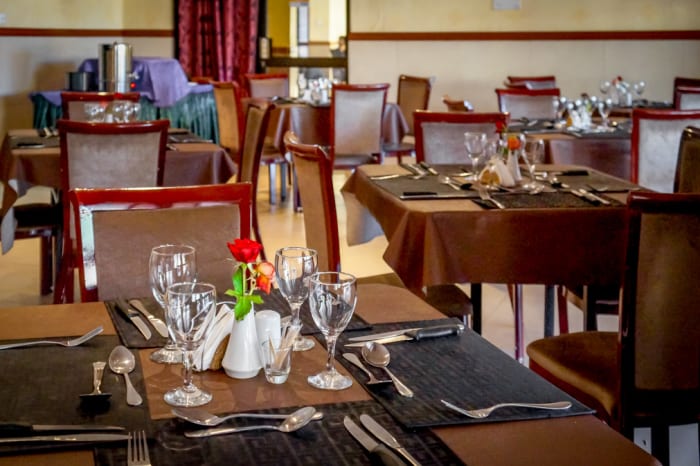 Mika Hotel Kabulonga · Fine dining restaurant
Conference venue
Mika Hotel Kabulonga has four conference rooms to meet different budgets and group sizes for corporate functions and business meetings. The hotel offers all inclusive conference packages. Every room includes audio-visual equipment, air conditioning and free wireless Internet.
For business purposes, the venue offers a range of corporate packages, from day conferences, half board and full board packages. The flexible meeting rooms make great venues for any conference or personal celebrations. The rooms come in different sizes and can be set up to suit your needs.
All corporate packages include writing pads and pens, flip chart stands, paper and markers.
Conference package facilities include:
Venue hire and stationery
Morning/afternoon tea/coffee breaks
Buffet lunch with soft drink
Mineral water
Dinner option
Bed and breakfast option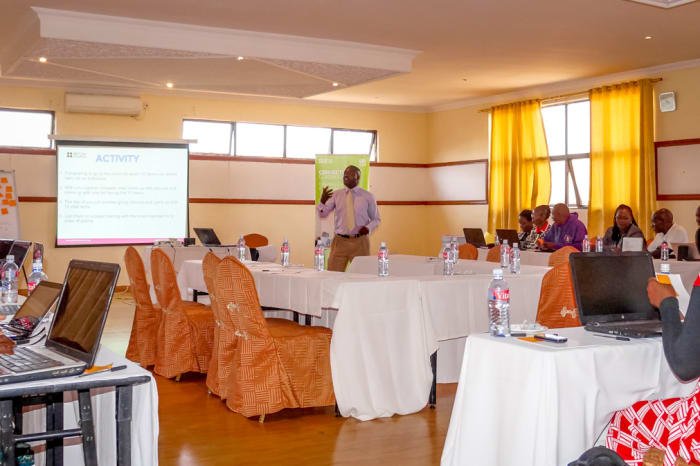 Mika Hotel Kabulonga · Conference venue
Function venue
Mika Hotel Kabulonga is a perfect venue for banqueting events including corporate dinners, cocktails, weddings, birthday parties and other private functions. The hotel's skilled staff are always on hand to ensure that their customers' events are hosted hassle free.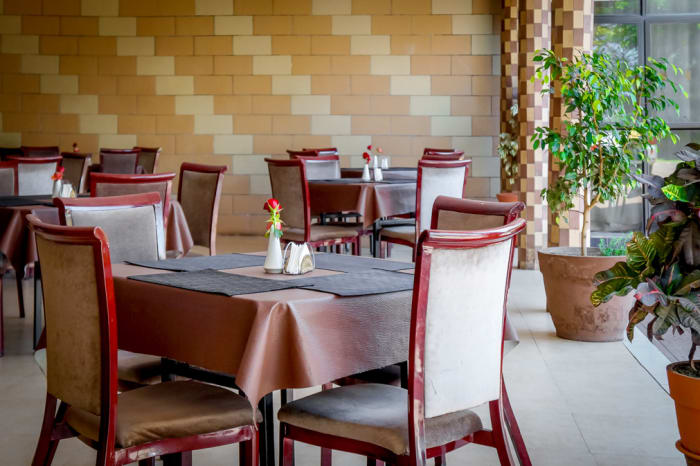 Mika Hotel Kabulonga · Function venue
Fitness
With an extensive range of equipment, Mika Hotel Kabulonga offers a state-of-the-art gym for your fitness and training needs. The gym offers a sauna, steam bath and a fitness trainers. Work out sessions are tailored to suit each member's needs.
Members have access to various cardio machines or can sculpt and tone muscles with ultramodern strength training equipment. Mika Hotel Kabulonga's personal trainers are on hand to help members meet their long-term exercise goals.
The Mika Hotel Kabulonga gym is open to non-hotel residents and offers flexible membership payment methods. The membership fee includes all the gym services plus the pool.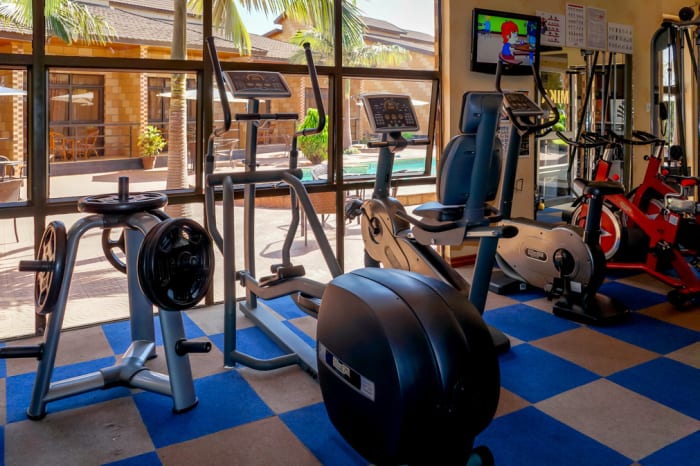 Mika Hotel Kabulonga · Fitness